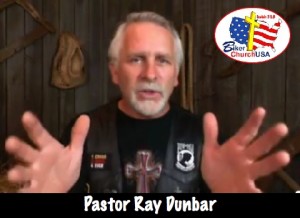 Meet Pastor Ray Dunbar.  He is, by far, one of the most outstanding Bible teachers in any biker church or motorcycle ministry.  He currently serves as pastor for Biker Church USA Charlotte and focuses on Internet (cyber) ministry.
Instructional Videos …
Pastor Ray has completed a series on Evangelism and Discipleship which we're including online at the Biker Bible Institute.  We believe you will truly enjoy his series.  They are all very short (about one hour) courses to help you better understand God's Word.
Watch the NEWS page (menu on the right side of the page) for updates from Pastor Ray and other video teachers!