10,000 BIKERS! …
Imagine a group of biker churches and motorcycle ministries across the USA and Canada that are committed to using the Word of God to transform lives! And imagine if they let each other know where they were so that bikers new to their faith could get plugged into a friendly, understanding group no matter where they lived or rode. And imagine having FREE access to Bible study resources especially for bikers!
If you can imagine that, you already know what the Biker Bible Institute is all about.  We're here for biker churches and motorcycle ministries.  And we're here for bikers throughout the USA and Canada who want to find a church home where they can learn, grow, and serve!
THE MAP …
Keep up with "10,000 Bikers!" in the Bible every week! Learn what's new with Biker Bible Study groups.  We're regularly updating the BBI network map.  Use the menu at the top of the page to see a current map and to add your biker church or motorcycle ministry:  THE INSTITUTE > BBI NETWORK.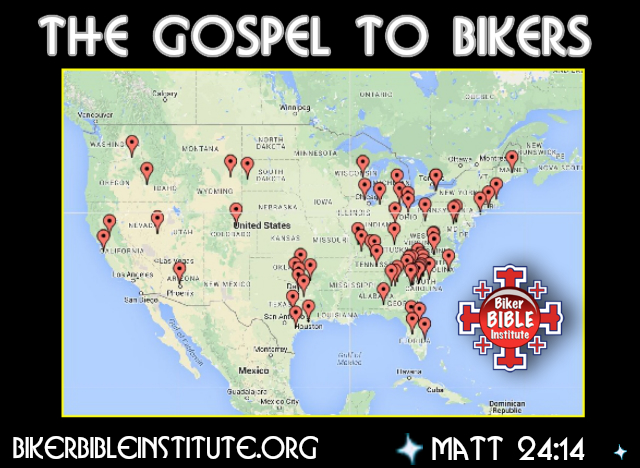 LET'S CONNECT …
Use the form below to send us a secure message online: