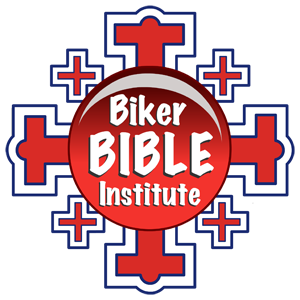 BACKGROUND …
Most people think of evangelism as something that takes place outside the church environment in the community. Of course, that's largely true, but it's not always true. In fact, there are many opportunities each week for evangelism at church or during church-related activities.
When we speak about church evangelism, we're not talking about proselytizing members of other churches. Instead, we're actually focusing on reaching the lost with the Gospel at your church or during church-related activities.
DEVELOPMENT …
This course was developed and graciously made available for the Biker Bible Institute by Pastor Joe "Mojo" Moore, D.Min.
APPLICATION …
This course is delivered in an "asynchronous" environment. In plain English, that means you work on the course at your own pace.
To complete the course, students should read each chapter of the eBook provided online, and then, make one or more meaningful comments in the Discussion Forums in each unit of the course.
The course will be evaluated on a "Pass/Fail" basis. That is, students will be evaluated on:
That they read each of the chapters in the course eBook.
That they offered meaningful insights in each of the Discussion Forums in the group.
To Enroll
Send us an email at:
Include the following information in your email message:
Name Of Course
First Name
Last Name
Phone Number
City (where you live)
State
When we receive your email message, someone from the Biker Bible Institute will call you at the phone number you provided. We will answer any questions you have and set up your login access to the course.
We hope you enjoy your course! Blessings!