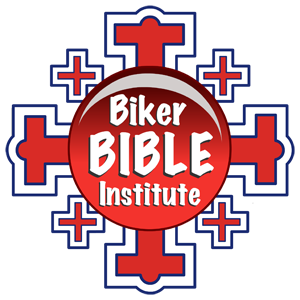 BACKGROUND …
When we speak of expository preaching, we're talking about a systematic approach to developing and delivering a message that accurately reflects the Word of God. Yes, some people really do seem to have a knack for preaching and speaking while others struggle with it. But even if you don't happen to be that person who has a special knack for speaking, learning the basics of Biblical preaching is important — and you can learn how to do it! You might as well accept that, sooner or later, if you're in the ministry, you're going to be asked to deliver a message some place … some time … to somebody … somewhere.
This short course will help you do your best with that task.
DEVELOPMENT …
This course was developed and graciously made available for the Biker Bible Institute by Pastor Joe "Mojo" Moore, D.Min.
APPLICATION …
This course is delivered in an "asynchronous" environment. In plain English, that means you work on the course at your own pace.
To complete the course, students should read each chapter of the eBook provided online, and then, make one or more meaningful comments in the Discussion Forums in each unit of the course.
The course will be evaluated on a "Pass/Fail" basis. That is, students will be evaluated on:
That they read each of the chapters in the course eBook.
That they offered meaningful insights in each of the Discussion Forums in the group.
To Enroll
Send us an email at: bikerbibleinstitute@gmail.com
Include the following information in your email message:
Name Of Course
First Name
Last Name
Phone Number
City (where you live)
State
When we receive your email message, someone from the Biker Bible Institute will call you at the phone number you provided.
We will answer any questions you have and set up your login access to the course.
We hope you enjoy your course! Blessings!