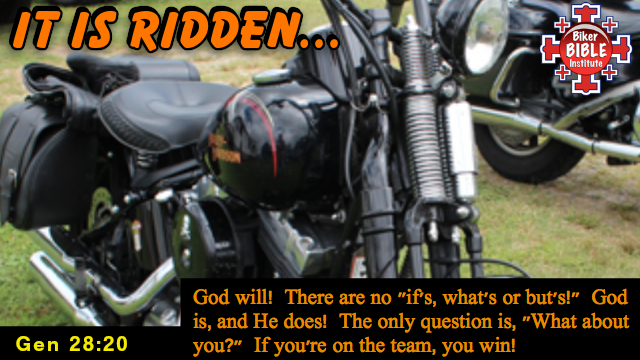 ONE OF THE MOST TERRIBLE THINGS  …
You might ever hear is Jesus saying, "Depart from me. I knew you not!" (Matt 7:23)
THE BIBLE TELLS US …
There will be a day when the Owner of the house closes the door. And to everyone who knocks, He will say, "I don't know you! Go away!" (Luke 13:25).
WE HAVE NOTHING TO FEAR …
Because Our Father wants to receive us (2 Pet 3:9), and Jesus has redeemed us (Acts 17:11), you have nothing to fear. There's nothing to worry about. But you have to understand that the Gospel is actually about a Kingdom (Matt 24:14)! That Kingdom has a King (Isa 9:6)! And the King has authority (Matt 28:18).
IF YOU KNOW JESUS …
And know that He is the King, then you will respect His authority and submit to Him (John 14:15). But if the rebellion keeps on, you risk hearing those terrible words.
Commit yourself to actually following Jesus in all you do! Ask the Holy Spirit for His help. God will … because He is!
Blessings!