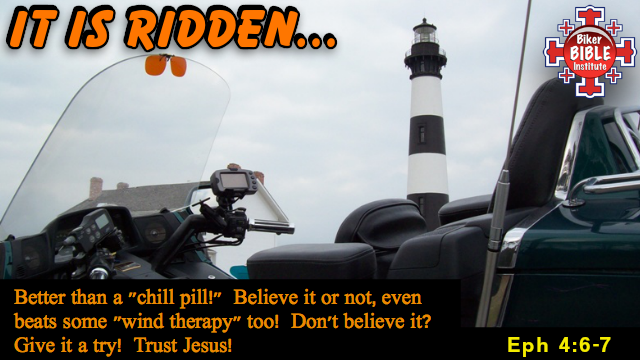 We love God's promises!  He never breaks any of them!  So we always know what to expect!!!
A GREAT PROMISE …
Here's a great promise from God today!  You don't need a bunch of chemical "chill pills" to get beyond those anxiety attacks that seem to keep coming your way.  What we're about to share with you works (literally) in EVERY situation.  Are you ready?
TWO STEPS …
STEP 1

— PRAY!  Prayer's not just asking God for favors.  It's talking to Him … and LISTENING for His voice.  Be still.  Know that He truly is God.  Listen for that peaceful, still, small voice inside of you that is telling you something.  Pray with a spirit of THANKSGIVING.  An "attitude of gratitude" is the key here!  During your time of prayer, consider all the things that are going well in your life.  Consider them to be blessings!  And thank God for your blessings!  Consider also that even some of the things that do not seem to be good at the moment might still lead to something good down the road.  Thank God!  Thank Him!  We cannot stress that too much!  Your prayerful thanksgiving to the Lord will actually impact your anxiety level and your overall spiritual condition.

STEP 2

— ASK!  There's no problem asking God for anything!  He has it all.  He knows you and what's best for you.  And He wants to give!  Isaiah 30:18 clearly shows how God longs to pour out His grace onto you and me!  Yes, He can (and does) do this even without your asking.  But when you ask for something He plans to give you (in accordance with His will … 1 John 5:14-15), not only will He give it to you, but you will also know for sure that He has heard you and is in a relationship with you!  Yes!  And once again, don't forget the "attitude of gratitude!"  Your thanksgiving is an essential element in your reducing stress and anxiety in your life.
THE SCRIPTURE PASSAGE …
So, do you want to see the actual focal, Bible verse for this thought?  Here it is. It is Eph 4:6-7:
6 Do not be anxious about anything, but in every situation, by prayer and petition, with thanksgiving, present your requests to God. 7 And the peace of God, which transcends all understanding, will guard your hearts and your minds in Christ Jesus.
If it were our promise, you could worry about it.  But it's not our promise.  It's a promise from God to you!
Have a blessed day!