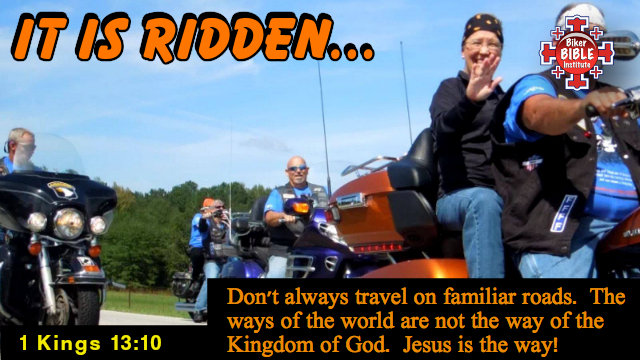 Look at what the world is doing and do the opposite! Go the other way!
THE WAY OF THE KINGDOM …
It is clearly marked for us! Yes, Jesus is the way, the truth, and the life (John 14:6). But also, the world hates Him (John 15:18). So the world will ALWAYS go in the opposite direction of Jesus!
YOU'LL ALWAYS KNOW WHAT TO DO …
Years ago, there was a familiar, little quote people would say, "W.W.J.D."  It meant "what would Jesus do?"  The point was to follow Jesus, but still … it seemed like a lot of believers weren't always sure how to do that.
If you're not sure how to follow Jesus, there's a simple, two-step approach you can use.  It's almost "fool proof" for those who follow it.
Look at what the world is doing.
Do the opposite.  Go in the opposite direction.
THE WAY OF ABRAHAM …
Abraham did this when he parted company with his nephew Lot, who was a man of the world (Gen 13:9). Abraham let Lot pick his direction.  He told Lot that if Lot picked east, he would go west.  If Lot picked west, he would go east.  He promised Lot he would go the other way!
There it is!  "Go the other way!"  Do not go the way the world is not going today!  The world is fallen!  It is being led by a spirit of darkness and death!  For now, we have to be in the world.  But we do not have to do things the way the world does them.  And we do not have to travel the paths the world is traveling.
Blessings!