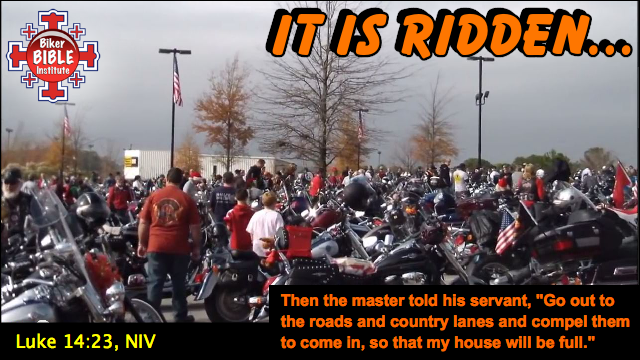 It's not God's will that anybody we know would be lost (2 Pet 3:9).
HIGHWAYS AND BYWAYS …
Go out!  Tell them!  "We're having a party!  It's a feast!  I want every chair in the house full.  I want everyone to have the time of their lives now and forever!  I love them all!  Tell them!  Tell them!  Hurry up!"
BUT NO …
NO!  We won't tell them!
NO!  They won't come in!
NO!  NO!  NO!
THE REALITY IS …
God really does love us!  And He really does want to bless us!  And one of the greatest blessings of eternity is having "tickets" to the greatest party — the best feast — of all time!!!  And you have permission to hand those tickets out to everyone you know and love!  That's reality!  So let's get busy!  Tell them about the Kingdom of God (Matt 24:14)!
Blessings!