Our vision at the Biker Bible Institute (BBI) is to get "10,000 Bikers" in the Bible every week. We do this by helping Christian bikers start Biker Bible Talk Groups (BBTG) and biker churches (Biker Church USA network).
Biker Bible Talk Groups (BBTG) …
If you're a Christian biker, we encourage you to work with other Christian bikers to teach the Bible to bikers in your area.  The Bible says that faith comes from hearing the Word (Rom 10:17).
Individual Christian bikers can do this.  So can motorcycle ministries (M/M), and Christian motorcycle clubs (M/C)!  You don't have to be a great teacher.  You just need to be reading the Bible yourself and willing to organize a small group to meet regularly and talk about the Bible.  We like to call this "Bible Talk."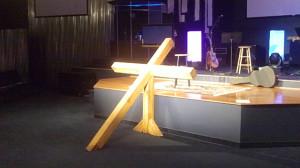 Technology and Internet TV …
Technology is an important tool for the Biker Bible Institute!   We deliver live and on-demand Bible study opportunities to individual bikers and Biker Bible Talk Groups.  We also offer LIVE streaming media (Internet TV) to biker church and motorcycle ministries for their services and events.  And we can even do your web design and web hosting to help you get the word out about your biker church or Biker Bible Talk Group (BBTG).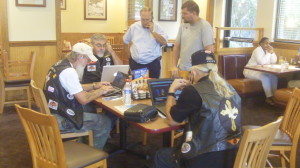 Invitation …
If "10,000 Bikers" in the Bible every week sounds like a good idea to you, we should be working together.  The Biker Bible Institute is here to help and equip you to get bikers everywhere onto the Holy Highway (Isa 35:8)